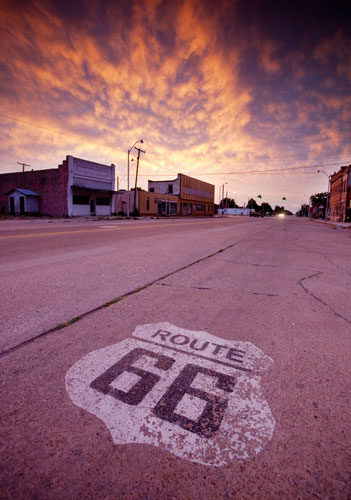 It's 70 years since John Steinbeck's seminal
Grapes of Wrath
(about Depression-era American families moving west) was published.
Here

The Guardian's

Chris McGreal retraces
that journey and finds a series of desolate ghost towns clinging to the famous Route 66.
(I recently went to see a theatre production of the book and it still holds its power, decades since it was written).